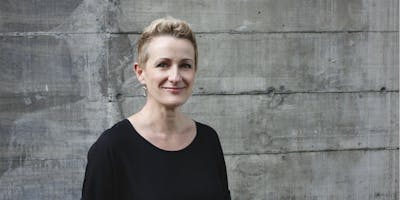 Who's it for?
This edition of Tune In: Unlocking the Power of Self-Talk is for women who want to:
Create some space in a noisy mind
Quieten self-doubt and build confidence
Turn down their Inner Critic
Dial up their Inner Coach
Deal with 'Imposter Syndrome' and back themselves
This immersive development experience is for women who see themselves as self driven learners with a growth mindset about their character, ability and potential BUT they are also aware that they're the ones getting in their own way. Negative self-talk, niggling self-doubt and a noisy Inner Critic are stopping them stepping up to the next level in their career, taking the next leap in business evolution or stretching into the next level of becoming a better version of themselves in life.
Sound like you? Then make yourself a priority for ONE DAY. 
NO MATTER the personal place of streeeeetch in which you find yourself - getting present to your own experience and learning to drive your own mind are skills for life and business.
What is it?
Tune In: Unlocking the Power of Self-Talk provides a much-needed opportunity to increase your awareness of the constant stream of 'chatter' going on between your ears, the negative impact this has if left unchecked BUT the power it offers as a guide and self-coaching tool when harnessed.
This 1-day workshop brings women together as a learning community to share their experiences and insights as they explore their internal dialogue, the impact it's having on their wellbeing, performance at work and general life experience, and how to tune in and take charge of it. 
The spacious, conversational design allows you to reflect on, connect with and share your own experience; learn from the experience of others; and contextualise new tools, practices and frameworks within your own personal and organisational reality PLUS you'll leave with a self set action plan and an Accountability Buddy for support.
Why is it important?
When it comes to the challenges and obstacles we all face as part of a 24/7, always on, increasingly volatile and uncertain life and business environment, self-talk can be our biggest enemy or our most powerful ally.
But…we just don't know how to tune in to it and even if we do, we don't like what we hear. In a series of studies in 2014, people preferred to distract themselves by self-administering electric shocks rather than sit alone with their own thoughts for between just 6-15 minutes!
Self-talk simply isn't something we learn how to listen to, handle and harness as part of standard technical and professional development. This is where the importance of personal leadership development is becoming clear for leaders at all levels. In the face of immense, convergent and rapid change (at work AND at home) our ability to connect; build trust and self confidence; create, innovate and discover new value, is becoming more and more challenged. Increasing self-awareness and the capacity for inner self management is now a foundational development agenda.

Workshop outcomes
By participating fully in the Tune In: Unlocking the Power of Self Talk workshop you can expect the following outcomes:
A new awareness and wider perspective on your internal dialogue
Personal leadership insights and self-coaching practices to implement immediately to improve your ability to tune in to and take charge of self talk
A new understanding of, appreciation for and relationship with your Inner Critic
Identified opportunities to develop new habits and practices to grow your ability to use 'chatter' as a self-coaching tool
An action plan based on learning insights and a new professional community to support you in your evolution.
Registration
$795 pp including GST and Booking Fee 
[Registration includes all food and beverage for the day, a Tune In Journal and materials in the workshop along with follow up resources.]
PLEASE NOTE - places strictly limited to a maximu of 16 people so get in while inspiration grabs you!
This event starts PROMPTLY at 9.00am so please arrive by 8.45am for a cuppa and conversation to connect before we begin. The session is a full agenda through to our 5.00pm finish so please ensure you can stay for the whole day.

---
As part of our B Corp committment to social impact, we have TWO places for this session sponsored for women working in registered charities or NFPs whose organisational purpose is connected to improving women's health and wellbeing.
To apply for one of these places please email paul@blacksmith.co.nz with:
Your Name
The name of your registered charity or NFP and its purpose/mission in the women's health and wellbeing space
Why you'd love to get a day of personal leadership development for yourself
---
THIS WORKSHOP IS ALSO AVAILABLE AS AN IN-HOUSE OFFERING
Email paul@blacksmith.co.nz for more information (both men and women's sessions), pricing details and potential dates
Your Facilitator
–
 

Kate Billing
Kate is a Co-founder of Blacksmith, one of New Zealand's top leadership development practices (www.blacksmith.co.nz) and is independently a sought after speaker, author, facilitator and mentor.
Along with over 20 years in the people, culture and leadership industry, Kate has earned a 'life university' PhD in suffering as part of the human condition and developed a deep appreciation for the value and importance of personal growth. It is this magic combination of experiences, her realness and her commitment to a conscious approach to life, leadership and business that makes her a leader in the field of personal and organisational evolution using a fully human approach.

"Don't let who you're being get in the way of who you could become." - Kate Billing
"I recently attended 'Tune In - Unlocking the Power of Self Talk' with Kate. Anyone that has attended workshops facilitated by Kate will know how amazing she is - her openness, genuine interest in understanding what makes people tick and her phenomenal knowledge and passion for her craft put her in a league of her own. Tune In was particularly well timed for me, having recently returned to work full time after being on parental leave and feeling conflicted about my changing role. Throughout the day I identified my 'inner critic', what they were saying and put in place some strategies to start changing the dialogue. It was an immensely rewarding day and the interactive session was also a great opportunity to share experiences and network with a truly great bunch of woman. I would highly recommend it." - Abi Cameron, Manager Capital & Governance, Vodafone
"Sometimes the true value of someones coaching style, ability to connect like minded individuals and inspire you to be a better version of you doesn't sink in until long afterwards. The one day Unlocking the Power of Self-Talk (The Women's Edition) comes highly recommended. It is relevant for personal, professional, all aspects of development, most importantly self-realization. Kate has a strong ability to make you feel simultaneously an individual with unique strengths, balanced with a collective approach to sharing human vulnerabilities in a safe and encouraging space."   - Amy Saleman, Business effectiveness Lead, ATEED
Kate has worked with leaders across a range of organisations and industry sectors including: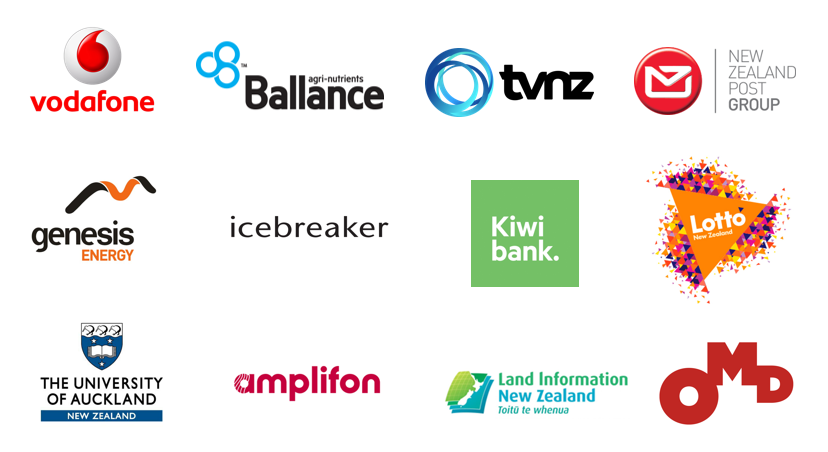 FAQs
What's the refund/transfer policy?
We don't offer refunds for this learning experience however you may transfer your place in this workshop to a later date or to a friend or colleague, just let us know their names and details in advance and ensure they're across what the workshop is about and have 'self selected in' - this isn't the sort of session you want to turn up to cold!

Can my dietary requirements be catered for?
Snacks and lunch will be provided as part of your registration and we will be in touch in advance of the workshop to ask about dietary requirements so keep an eye out for an email from Kate.

What do I need to do to prepare?
Dress – comfy casual layers so you can warm up or cool down as you need and a brollie/coat if it looks like rain
Phone – this will be an 'unplugged' day so make sure those that will want to connect with you understand you won't be glued to your phone
Materials – yourself and a learning mindset – we'll provide everything else!