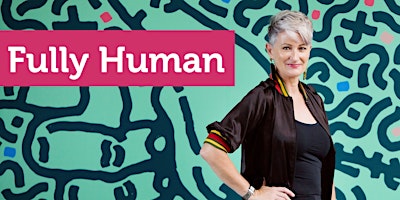 Fully Human – An introduction to human-centred leadership.
The world is changing. More of everything. In life and business. Faster.
In the face of this we have a choice.
Understand, embrace and develop our humanness as the new disruptor and adaptive edge or continue trying to get by in a space age world with a stone age body and brain.
Developing and harnessing our humanness is what will create organisations, a society and a planet fit for our lives and those of future generations.
In this interactive session, Kate Billing will share some of her thinking on human-centred leadership and the 'human context' that supports why it's NOW the primary approach required for leading self, others and organisations.
Kate is on a mission to build a human-centred leadership movement in New Zealand. She believes we can show the world how it's done and demonstrate the value of taking a whole-person approach to leadership and it's development.
PLEASE NOTE: This session starts promptly at 9.00am (coffee/tea from 8.30am) and finishes at 11.30am so please ensure create the space to stay for the entire session.
A bit about Kate Billing
Kate is renowned thinker, designer and facilitator in the New Zealand leadership space. With over 20 years experience, she is the Founder & Creative Director of Blacksmith, a leadership development practice specialising in the development of human-centred leaders and fully human organisations.
 "There are pivotal moments and people in your life that on reflection you know were a major influence in both determining who you are and more importantly igniting the inspiration for aspirational growth in who you want to be. Kate's humanistic approach to leadership has resonated deep within my core and opened a new chapter of self-discovery and growth. "
- David Healey - CIO - Icebreaker
"Kate and her team excel at delivering what they promised us. Forging leadership capability. After many years and many providers I think Kate is outstanding at delivering insights and frameworks that get to the deeply human interactions. It's bloody refreshing is probably the best way to put it. Solid, proven and science backed delivered with a sense of humour and accountability."
- Steve Jurkovich - CEO - Kiwibank
"Kate is an exceptionally gifted facilitator at the forefront of contemporary leadership practice. Kate is a true expert, and her real magic is being able to explain complex concepts in simple, real, human terms. Our Senior Leadership session was universally regarded as the most profound collective development participants had experienced - and proof that there is huge value in shared leadership development in organisations."
- Jaron Shaw – Head of Operations Services - ACC