Who Chooses Us?
Since 2009, leading edge, 'good for New Zealand' organisations have been choosing Blacksmith as their leadership development partner.
Purpose is written deep into their DNA and they align with our beliefs about human-centred leadership. They see leadership and its development not just as part of shaping a better organisation, but also essential to growing stronger individuals, families and communities. They see the opportunity to impact not just their organisation's performance through the development of their leaders but also their leaders' lives and the lives of the people who matter most around them, at work and at home.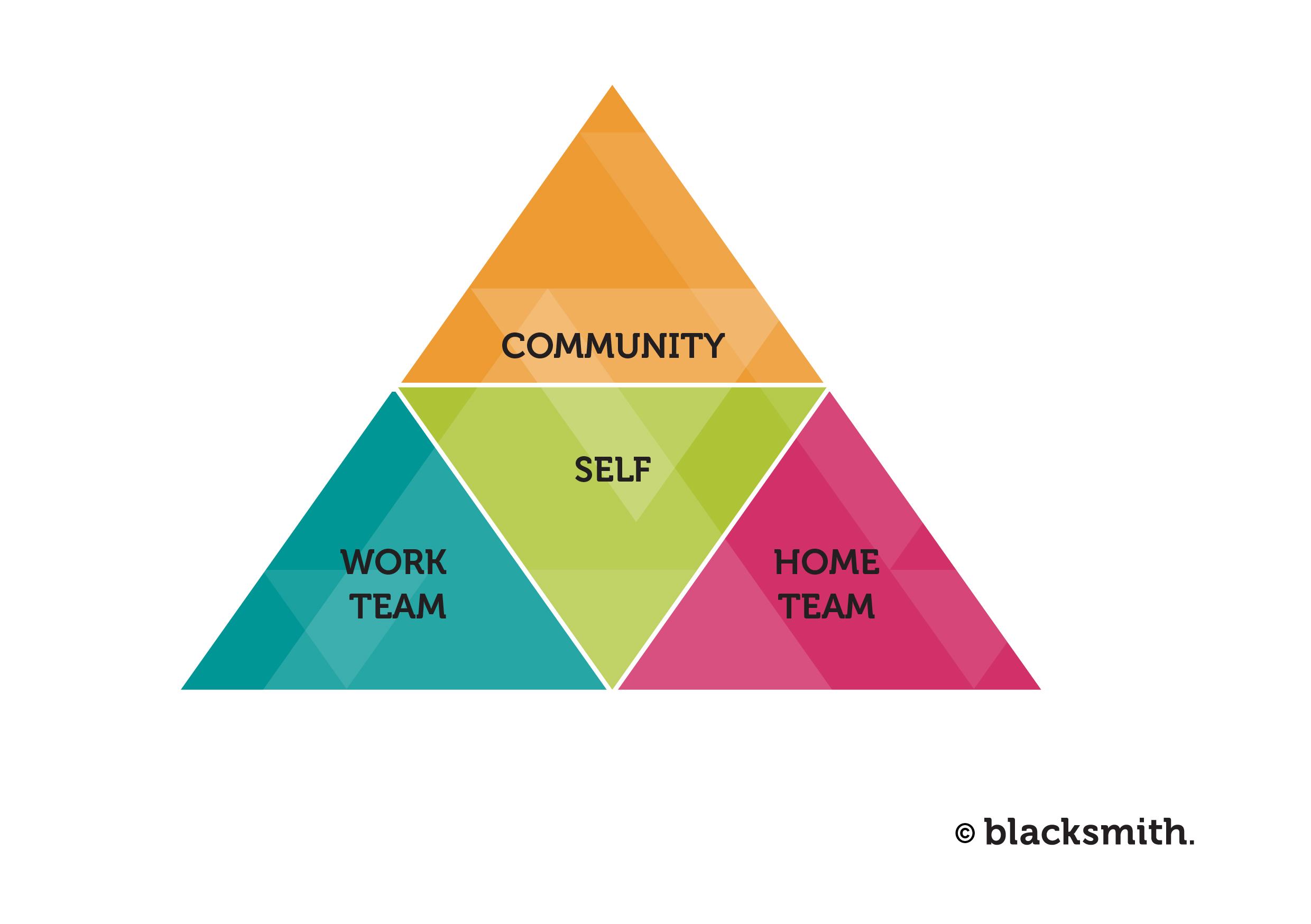 [Fig.1: The Four Domains of Human-centred Leadership Impact, Kate Billing, Executive Development Director, Blacksmith]
The Executive Teams we work with are all looking for a development experience with a difference. One that is human, real, deeper than they've experienced before. An experience that develops the humans they're being not just their capability to do their jobs; developing the authenticity, connection, identity, and presence they bring into each and every moment of their lives and leadership.
These leaders understand the impact of their collective role at The Core of the organisation and are ready to be visible, vulnerable, and on the learning pathway together – sharing their experiences, challenges, wisdom, and individual journeys as they grow collective strength.
They understand it's not just about beautifully designed and artfully facilitated development experiences. It's also about the cultivation of their day-to-day learning culture and in-the-moment modeling of desired leadership behaviours and attributes that matters, acknowledging meaningful progress throughout the process of development, not just at the end.
[Fig.2: Designing for Deliberately Developmental Organisations, Kate Billing, Executive Development Director, Blacksmith]
Finally, it's not just about our clients choosing us. We choose them.
We commit to the committed. We work with Executive Teams who are ready to commit to the deep inner work of leadership. CEOs and Teams who see the value in putting being human at the centre of their leadership and its development so they may become better together.
Client Comments
Kate is a highly capable, well researched and commercially astute facilitator. Authentic conscious leadership is something she lives and breathes. Kate and the Blacksmith team have delivered a highly impactful leadership development programme for TVNZ and we are reaping the benefits of a more connected and aligned leadership team.

Anna Lissaman, Director of People & Talent - TVNZ
Icebreaker has a Global Leadership Team and communication styles and cultural backgrounds vary. Kate is able to seamlessly relate to everyone in our GLT. Her collaborative style, attention to every detail, humility and humor sets her apart from other leadership specialists and programs I've seen. If you're looking to take your team to the next level, Kate and the Blacksmith Team are worth the investment.

Greg Smith, CEO - Icebreaker
Nothing more to say except the programme has been what I have needed for over 10 years and it has rocked my leadership world creating clarity and focus, confidence, a peacefulness and consciously doing what is important to me to do the best for others.

Edith Sykes, General Manager People & Capability - Ballance Agri-Nutients
Kate is an exceptionally gifted facilitator at the forefront of contemporary leadership practice. She is a true expert, and her real magic is being able to explain complex concepts in simple, real, human terms. Our programme was universally regarded as the most profound collective development participants had experienced - and proof that there is huge value in shared leadership development in organisations.

Jaron Shaw, Head of Operations Services - ACC
Kate and her team excel at delivering what they promised us. Forging leadership capability. After many years and many providers I think Kate is outstanding at delivering insights and frameworks that get to the deeply human interactions. It's bloody refreshing is probably the best way to put it. Solid, proven and science backed delivered with a sense of humour and accountability.

Steve Jurkovich, CEO - Kiwibank
Trusted By
We're privileged to work with some amazing leaders, influencers and change makers in all kinds of organisations.  Below are some of the clients we have partnered with to support them to forge better leaders.