Our Reason for Being
We believe there is massive untapped potential in Executive Teams all over New Zealand. Potential that can make individuals more fulfilled and successful, organisations more sustainable and positively impactful, and families and communities stronger and more deeply connected.
The emerging reality of our post-pandemic, VUCA-is-the-new-normal, 24/7 always-on world of constant and convergent change is asking more of these leaders than ever before – at work, at home, and in their communities.
Executive Teams now find themselves moving from an acute response to the three year crisis of COVID into the chronic conditions of economic, geopolitical, environmental, and social instability and change. All whilst adapting to rapidly changing, technology-enabled ways of working and living.
Although this brings challenge, it also brings opportunity. We believe this new reality of life and work calls for a new kind of leader. Human-centred leaders who are examples of what's possible when we commit to the deepest levels of authenticity, humanity and responsibility in the ways that we live, lead and work.
We believe that collective development of Executive Teams is the missing link in accessing the potential of these leaders, working with Teams as dynamic ensembles of complex humans, not collections of fixed individuals.
We believe it's time for a new way of developing leaders. One that puts being human at the centre of leadership and its development.
Our Values
Pathmaking.
Pathmaking is about challenging the status quo, being comfortable with uncertainty, and doing things differently to both navigate and create the emerging future. The new landscape through which we're leading is constantly and rapidly changing and our old maps no longer provide reliable guides. When the map and the landscape disagree, the map is wrong and we are called to make a new path forward.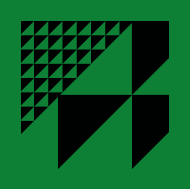 Grit.
Passionate perseverance in the face of unending challenge is part and parcel of what it takes to lead in the new reality of life and work. Seeing our challenges as opportunities for deliberate practice and pathways to growth is fundamental to our approach, all whilst knowing 'when to grit and when to quit'.
Wisdom.
Cultivating and drawing upon the deep knowing in each of us, that magic combination of experience, knowledge and intuition, is fundamental to a fulfilling life and authentic leadership. Consciously appreciating and accessing all that makes us human, individually and collectively is the new advantage.
Connecting.
Connecting people and ideas is built deep into our DNA. Creating space and opportunity for people to connect to themselves and each other in new and different ways builds safety, trust and belonging. Connecting people to new ideas and different perspectives opens up possibilities, inspires curiosity and facilitates healthy friction.
Compassion.
The work of transformation comes with inevitable discomfort as we stretch into our new selves and are confronted by mindsets and behaviour patterns that no longer serve. Observing and appreciating this 'suffering' without defensiveness, pity or judgement and then taking inspired action to create change requires deep levels of awareness, empathy, and compassion - for ourselves and for others.
The Blacksmith Difference
We are human.
We take a human-centred approach to development drawing on both timeless and leading edge understanding of human beings and humanity.
We navigate.
We are a source of inspiration, information and connections to help you navigate the new reality of life and work.
We challenge.
We help you break free of conventional thinking and practice.
We are straight talkers.
We step into conversations that others will shy away from.
We design.
Drawing on multidisciplinary expertise, we create and facilitate next-generation development experiences.
We are insight driven.
We bring hard research and data to validate the 'soft stuff' in a way that's meaningful.
We partner.
We walk with you on the path, always committed to our own growth so we can better support you in yours.
Our People
Kate Billing
Executive Development Director
---
For more than 25 years I have worked in the people, culture and leadership space building a reputation for sharp insights, compassionate challenge, warmth and energy. Over that time I have worked with a wide range of CEOs and Executive Teams, the best of whom have demonstrated the awareness, willingness and courage required for deep and meaningful growth.
I believe it no longer serves us to compartmentalise leadership development, personal development and leadership wellbeing. Instead, I believe now is the time to combine these foundation elements for creating adaptive performance into what I call FULLY HUMAN development - supporting leaders through a whole-person+whole-life philosophy.
This approach enables leaders to become the people they need to and want to be: people who are examples of what's possible when we commit to deep levels of authenticity, humanity and responsibility in the ways that we live, lead and work.
Always connected to my diverse global community, I bring the cool stuff that's happening out there to New Zealand, and take the best of my home-grown wisdom to the world.
My work draws on both timeless and leading edge thinking from the fields of psychology, neurobiology, anthropology, sociology and philosophy combined with a healthy dose of lived-experience in order to deliver FULLY HUMAN experiences.
Paul Leacock
Business Director
---
Like a lot of kiwis, I grew up in a small town in provincial New Zealand and after returning from four amazing years of travel overseas I got my big break in Auckland and landed a role at IBM. The learning curve was intense – I didn't know what cut & paste meant and here I was working for the biggest IT company in the world.
When I think about that time and why I was successful, I have to attribute it in part to having a great manager who connected with me and channeled my passion and enthusiasm into the results that mattered. Unfortunately I have found that generally this is the exception not the norm.
Having managed teams myself, I understand the frustration and isolation one can feel when there are limited resources and support for how to get the best out of your team and align them to the overall business strategy, purpose and brand promise. This is why I am so excited about being part of Blacksmith and the results I know we have delivered for clients across New Zealand and Australia by doing just that.
Debbie Gregory
SENIOR FACILITATOR
---
My ultimate drive and passion is to see people and businesses thrive, whether through the creation and delivery of talent and leadership programmes, supporting transition and change, or through 1:1 coaching - in each case I strive to enable people to recognise and develop their potential.
I've enjoyed over 25 years' experience as a consultant and leadership coach across Corporate & SME businesses, the Education sector and Not For Profit. Throughout my career I've had personal success leading Sales and Operations, Learning and Development and Talent Management teams. I attribute my hands-on experience as a Leader in enabling me to connect and understand the challenges businesses and leaders face.
Often described as positive, practical, down to earth and solutions focused, I like to drive results around personal change while encouraging people to have fun. I've spent many years studying and personally applying positive psychology, the knowledge of how neuroscience impacts how we learn and behave, plus the benefits of understanding personality preferences.
I am a qualified Career Development Coach and an accredited practitioner for Myers Briggs Type Indicator (MBTI), one of the most widely used global personality profile tools.
It is a privilege to be able to develop and coach leaders for them to increase self-awareness and grow as a person. "Who you are is how you lead" so by allowing the space for leaders to focus on themselves it enables them to adopt a humanistic approach to leadership.
It is very exciting to be able to work with Blacksmith – we're perfectly matched in our values and aligned in our philosophy of leadership.