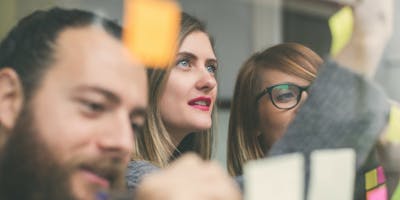 Who's it for?
In the current 'change as usual' context, leaders need to have the awareness, capability and emotional and social intelligence to lead their teams not just through a single change event but often in constant change as multiple transformation agendas ripple into each other.
Leading Change: The Human Experience is for anyone responsible for leading and influencing change in their organisation. No matter your level of leadership experience, the same rules apply when it comes to a focus on the human experience of change and how to support, engage and inspire ourselves and others through change.
Why is it important?
When it comes to organisational change, failure continues to be more common than success. In a survey of over 3000 leaders McKinsey discovered the failure rate to be over 60% and Harvard Business Review conducted a study that indicated the number of transformation efforts that fail is over 70%.
Harvard suggest there is a clear pattern. Diligent leaders spend hours and deploy huge resource to plan perfect change management initiatives but they forget one crucial thing, their and their people's humaness. Committing to a level of personal transformation is table stakes for organisational change to stick.
What is it?
Leading Change: The Human Experience is a two day workshop facilitated by Milena Velez (Blacksmith).
During the workshop you will develop your self, social and contextual awareness; understanding how you respond to change and how you can support and engage others to thrive through change. 
This two-day workshop brings people from different organisations together as a community to share their experiences and insights and to explore how to prepare, support and encourage their teams to embrace real change.  
Why is this programme different?
Blacksmith takes a 'fully human' approach to development of people and organisations.  This means that in this workshop we will focus not just on the skills, tools and frameworks for leading change but also the ways in which our human nature can support or side-line our efforts. 
This is a practical, dialogue based workshop that allows you to reflect on, connect with and share your own experience, learn from the experience of others, and contextualise new tools, skills and frameworks within your own organisational and personal reality.
The Essential Components:
Over our two days together in Leading Change: The Human Experience we will:
Explore our individual and organisational mindsets about change and appreciate those of the people you lead;
Gain a deeper understanding of the change curve, where you and others may get stuck, what the giveaway signs are and how to move yourself and your people through it more smoothly;
Demonstrate the power of conversation as a tool for transformation;
Practice with new tools for increasing your team's engagement with change; and
Become clear on the power of trust and it's role in building a change ready organisation.
Workshop outcomes:
Taking part in the Leading Change: The Human Experience workshop can expect the following outcomes:
A new awareness and wider perspective on change and what it takes to lead it;
Real world learnings from other organisations to take back to your workplace;
Leadership insights, practices and frameworks to implement immediately to improve your ability to lead the human experience of change in the 'live fire' of your day to day reality;
Increased self and soclal awareness;
Identifed opportunities to build trust and engagement with your teams in a change environment; and
An action plan based on learning insights and a new professional network to support you in implementing it
About your facilitator - Milena Velez

My mission is to connect people within organisations to each other and their customers. I believe 'if it doesn't challenge you, it doesn't change you' therefore I take my role to challenge individuals, leadership teams and organisations seriously.
My passion for travel and putting myself in the stretch zone means that I've had the opportunity to live and work in several different countries over my 20-year career. Starting out as a Peace Corps volunteer meant throwing myself in the deep end both culturally and professionally. However, it has paid off ever since as I was able to find my focus- working with adults who want to better impact their teams and organisations. Since 1998 I have been working in the corporate world across many sectors and leadership groups from executive engagement to leading change at the frontline. My focus is leadership, change and building the right culture for performance.
When working with leaders I bring a combination of warmth, humour and assertiveness with the aim being everyone getting involved in and creating an impactful experience. My secret weapon is the pause. This allows enough time for the 'must have' comment, contribution or conversation to evolve.
Partipant comments
"Fantastic couple of days. Milena's facilitation was spot on. The workshop content and structure allowed for open, positive and reflective interactions. The most energising course I have participated in."
"The workshop timings never felt 'forced' or timeboxed. By this I mean that conversations and topics appeared to come to a natural end or were moved on seamlessly to the next topic."
"I have shared so much, people are probably getting sick of hearing me talk about it!"
"Milena's trademark is her ever-present enthusiasm and infectious positivity - the supreme facilitator."